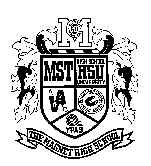 DMHS Class of '91
---
Greetings from Suburban Chicago!
Hi everyone. I have just created this site in the hopes that maybe people using search engines might trip over this information prior to the reunion. Further, why should the class of '79 be the only one to have a link from the DMHS Alumni site??? Did THEY make Manual a National School of Excellence?!?!?! I DON'T THINK SO!
I'll update this as more information comes along. Site suggestions are welcome. Keep in mind, I am limited to Netscape Composer for my web authoring capabilities. Okay.. I know FLASH too, but I'm not patient enough to mess with it.

Take care,
Louis Stone
http://www.louisstone.com
---
BACK TO CLASS OF '91 HOME PAGE
E-MAIL US
DUPONT MANUAL HOME PAGE