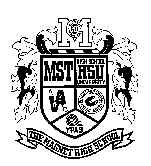 DMHS Class of '91
---
10-Year Reunion General Information
DATE: October 27, 2001
TIME: 7PM - 11PM
WHERE: University Club (U of L Campus)
The evening will entail a buffet that will include various hors d'oevres and a dessert bar from 7:30 to 9:30 PM. There will be dancing, karaoke, door prizes and games. A cash bar and photographer will be available for an additional fee. The price is $30 per person, no children please. Please only send money in the form of a check or money order, and make it payable to duPont Manual Class of 1991. Also, we need help in the way of donations for door prizes. Anybody that works for a company or knows somebody that can supply gift certificates or cash or anything else, would be greatly appreciated.
PLEASE RSVP by mail, telephone or e-mail by October 1, 2001. Please include any photos of classmates that you have and photos of your children for a game. All photos will be returned.
The Manual Alumni Association will be hosting a reception on Friday, October 26th. The cost is $8 and includes a buffet dinner and tour of the school. You may also purchase Male-Manual tickets. Please contact Alan Goulder of the DMHS Alumni Association at (502) 485-8023 for more information.
Please mail any money or donations to:
Trevor Magruder
5712 Hasbrook Drive
Louisville, KY 40229
Thank you and we look forward to seeing you there!
Class of 1991 Reunion Committee

---
BACK TO CLASS OF '91 HOME PAGE
E-MAIL US
DUPONT MANUAL HOME PAGE